Top Ten Rules when Buying a Home Part 3
3. Get pre-approved. Save yourself the time and grief of looking at houses you can't afford.
This is one of the biggest rules I believe you should follow. I believe people by nature are very adept at creating expectations and acceptances.
What do I mean by that? Well, lets take a cup of coffee as an example. 20 years ago, a good cup of Maxwell House was standard, and considered a decent coffee. Now along the way, even my Mom who made that coffee got introduced to Starbucks, or whatever local coffee company was serving a roasted Sumatra coffee, and got a new expectation of what coffee should taste like. Now, when I ask my Mom if she wants a good cup of coffee, Maxwell House doesn't rank.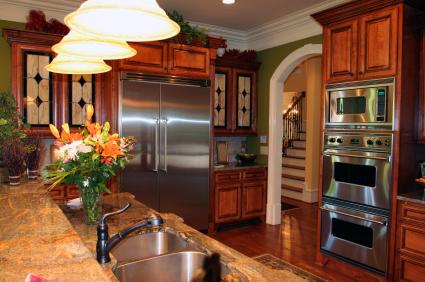 Shopping for houses is similar, except in a much more expensive, and permanent scale. As a Realtor, I get to see houses that sell for the multiple millions of dollars in addition to the homes that are more in my range of personally being able to afford. I have seen top of the line, and I have seen trash. I have to struggle at my own house to keep my expectations realistic. I want a huge gourmet kitchen with room for all of my pots, pans, rice cookers, crock pots, food processors, etc….but am relegated to try to store them in a closet by the washer and dryer….for that is my price range. It is an occupational hazard for Realtors. 🙂
However, when shopping, you do yourself a disservce to see what you cannot afford. It changes your expecations. The mind does not really grasp the word "can't". So even if you rationally tell yourself you "can't" afford a certain size/quality/location of a house, your mind still compares everything you see after that exposure to that house that is unobtainable.
It is really best when shopping for a house to know what you can afford before you shop, and stick to looking at houses in that price range. Then you can compare the features of the obtainable to find the best fit for your particular desires.
Ten Rules to Follow When Buying A Home
1. Make a commitment. Commit yourself to your new home for at least a couple of years
before making your next move.
2. Money matters. If you're considering a mortgage, shore up your credit and get a copy of
your credit report.
3. Get pre-approved. Save yourself the time and grief of looking at houses you can't afford.
4. Determine how large your mortgage can be. Explore different loan options to determine
what is best for you.
5. Decide what (and where) you want to buy. Prioritize your needs (i.e., location, schools,
amenities).
6. Consider your re-sale value. Even if you don't have school-aged kids, a strong school
district is a good thing.
7. Do your homework. Bid based on sales trends of similar homes in the neighborhood.
8. Calculate the hidden costs. Property taxes, insurance, maintenance and association
fees can impact your wallet over time.
9. Don't be house poor. Double and triple check to be sure you haven't maxed yourself out
on the cost of your home and left nothing for maintenance, etc.
10. Get help. Hire a REALTOR® to get the most for your money. It pays to have
someone looking out for your interests. (note: when it says Hire a Realtor, make sure you sign a buyers service contract with the Realtor that spells out the Realtor's responsibilities to you.)
https://tenrealtygroup.com/wp-content/uploads/2016/04/cropped-TENSeal-300x300.png
0
0
Adam Bogle
https://tenrealtygroup.com/wp-content/uploads/2016/04/cropped-TENSeal-300x300.png
Adam Bogle
2008-10-20 11:51:55
2008-10-20 11:51:55
If you didn't know what a latte was, would you still want one?